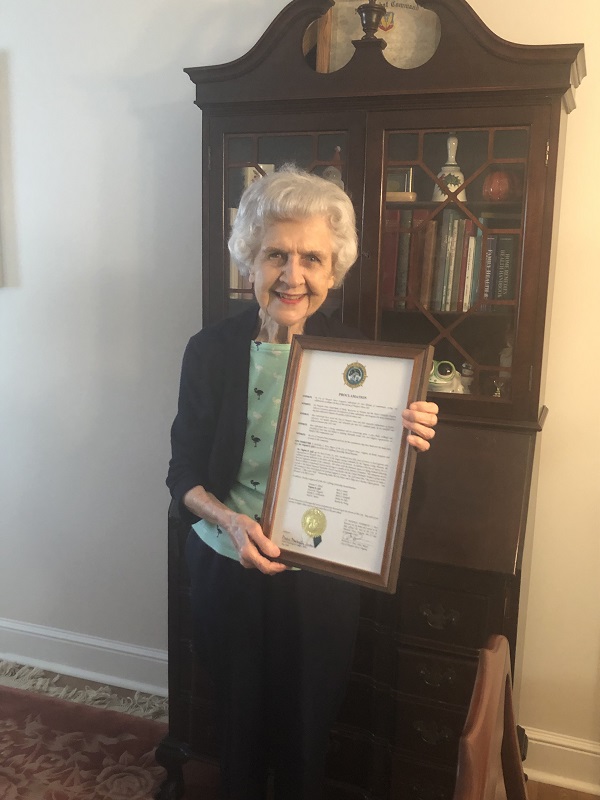 The Chesapeake's Virginia Gall Receives Lifelong Citizenship Award
June 13, 2022
When Chesapeake resident Virginia Gall retired after 35 years working at Langley Air Force Base in Hampton, Va., her sister-in-law had a few ideas on what she could do to fill her newly free time. The two women met with the Peninsula Agency on Aging. They began delivering Meals on Wheels to homebound older adults in the area. 
"When I was doing Meals on Wheels, I had the opportunity to meet many people, and they're so grateful to have you there to interact. I became close friends with several people I met," Virginia said.  
After retiring from Meals on Wheels, she took on a leadership role as an Agency on Aging's advisory committee member.  
"A neighbor of mine told me about the Virginia Living Museum. He thought I'd like it, and he was right. I also met so many interesting people there. One of my favorite places to volunteer was at the touch tank, where children got a chance to touch the horseshoe crabs," she said. She is one of the longest-serving volunteers for the Virginia Living Museum. 
In 2021, Newport News Parks, Recreation & Tourism's Active Lifestyles Program Advisory Committee recognized ten local nonagenarians—those over 90—for their years of dedicated service and support to the citizens of Newport News. Virginia was amongst those honored with the Lifelong Citizenship Award. Newport News Mayor McKinley Price presented Virginia with the award during a virtual ceremony in October.  
Virginia received the award due to her more than 50 years of service to local agencies and organizations in Newport News. When she learned that she was a recipient, she said, "Why me? I couldn't believe it." 
"You just do these things, not expecting anything. I was not looking for an award. The volunteering was the reward," Virginia explained. 
Virginia also works in the soup kitchen at her church and is a longtime member of the church's women's group. At The Chesapeake, she serves on the Spiritual Life Committee.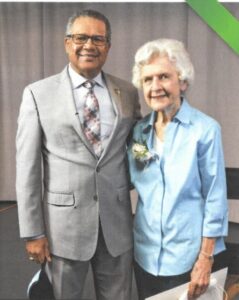 "I'm so glad that I was able to do all of these things. It's not a chore. It's a privilege. Volunteering broadens your horizons, and there's really nothing like being around and meeting the public," Virginia said. "It helps you be a better person, and I know if it has made me a better person."  
This story was originally published in LifeSpire of Virginia's 2021 Annual Report. The full digital magazine is available online.