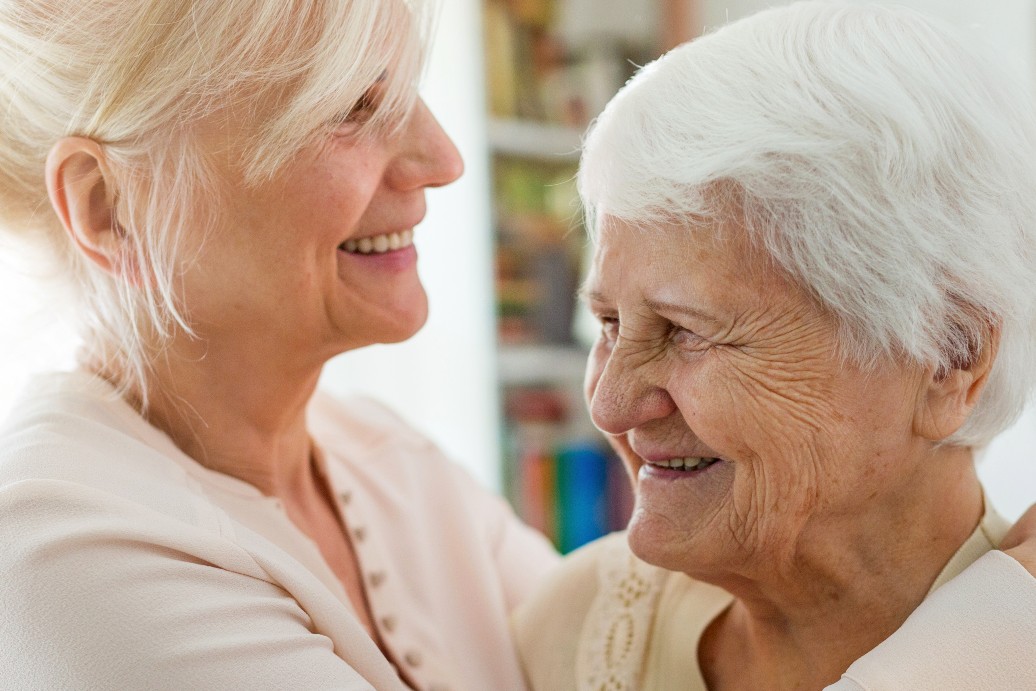 A Plan to Help Aging Parents Accept Help
April 2, 2021
How to Help Aging Parents Understand Assistance is OK!
Life is about change. And one of the more profound changes that happens is the role reversal in your relationship with your parents. Where once you looked to them for guidance and support, they may start to need your help whether they know it or not. 
As your parents enter a phase of life that can be challenging, confusing, and even scary for them, it can be a challenge to figure out how to help aging parents with assistance when they may need it but not want it. 
Why your parents may resist your help.
There could be several reasons your aging parents may resist or refuse:
Habit:

Your parents are used to taking care of themselves.

Pride:

Needing help may make them admit their physical and/or mental decline, especially if they need help from someone they're used to caring for. 

Privacy:

Your family member may not want to talk about their health or their concerns about the future. 

Cost:

Your loved one may think the extra expense of care is too much or unnecessary.
The talk before the talk.
When it comes to helping aging parents with assistance, there may be a difference of opinion among your siblings and family members on the type of help they need. Or if they even need help at all. That's why it's a good idea to check in with them before you talk with your parents. If everyone agrees on the type of help your parents need, that's a strong argument in favor of your point of view. Or if there are different points of views on the type of help that's needed, it gives your parents other options to consider.
9 tips for "the talk."
There's no one way to talk to your parents about their future. But trust your instincts. You know them best. To help you get the discussion started on helping aging parents with assistance, here are nine suggestions for you to consider:
Changing relationship:

Your parents have always been in the role of helping and caring for you as their child. To them, accepting your help may mean change. But if you replace the word "help" with the word "try," they may be more receptive.

Stay positive:

Focusing on the positive while being honest about the situation will help build trust.

Build on trust:

If your parents have trusted you through the years, there's a better chance they'll listen to your reasoning. 

Decision-making:

No one can feel a sense of independence when someone else is making a decision for them. Use patience, kindness, and creativity to assist, guide, and gently persuade to find a way to make them feel that they're the ones making the decision. 

Control the solution:

Sometimes there are unspoken concerns that drive the refusal, such as financial worries or a desire to keep their medical conditions private. If you can figure out the reasons behind why your parents are declining your help, you can provide alternative  solutions for them to choose from. 

Have them choose you:

Suggest to your parents that if they don't accept your help, they may have to have other people who have less of a connection to them make decisions for them.

Start small:

Try suggesting a service like grocery delivery, housecleaning, laundry and ironing, in-home tech support visits, errand driving, in-home meal preparation, and yard maintenance. If your parents have a pet, they could try a dog walking service or mobile pet grooming. 

Call their doctor:

While your parents might resist your suggestions, they may be open to their doctor's recommendations.

Schedule a tour:

Your parents might remember the dreary nursing home stereotype where they visited their own parents or other relatives. But today's assisted living communities are often bright and airy with a wide variety of amenities and resident activities. Suggest that you go together to visit at least one or two and see the possibilities firsthand.
What comes next?
After you've discussed how to help aging parents with assistance, now might be a good time to schedule a community visit. To learn more about the benefits of assisted living at The Chesapeake or for help in determining the best time to move, contact us here.