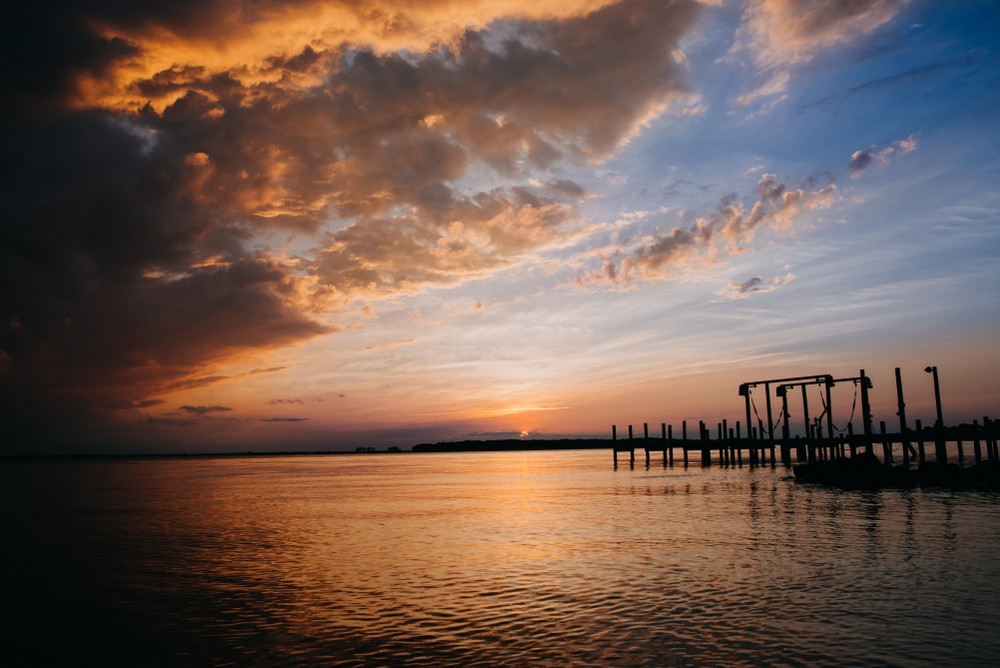 Why Seniors Retire to Virginia Beach and Norfolk Area
July 5, 2022
After decades of having where you lived being driven by your career, retirement gives you an opportunity to live wherever you want. But "wherever" is a big place, so how can you narrow it down? Start by figuring out what's most important to you. A climate that's not too hot and not too cold? Affordability? Or living somewhere with lots to do? If you're looking for all those things, you might want to consider the Virginia Beach area. It's long been considered one of the best places to retire in Virginia. To guide you, this blog post will help you answer the question: "Is Virginia Beach a good place to retire?" for yourself. 
The Hampton Roads Metropolitan Area
Because Virginia Beach is a resort town and the most populated city in Virginia, it's very well known outside the local area. But the Hampton Roads Metropolitan area also consists of Newport News, Hampton, Norfolk, Chesapeake and Virginia Beach. Here are some reasons you might want to consider enjoying your retirement in The Hampton Roads:
Arts and entertainment
The Downing-Gross Cultural Arts Center:

This event venue is a hub for music, theater, film, dance and art in Newport News.

Ferguson Center for the Arts:

Located on the Christopher Newport University campus, the Ferguson Center for the Arts hosts a variety of theatrical productions and concerts.

Chrysler Hall:

The Virginia Symphony Orchestra, Norfolk Forum, the Virginia Arts Festival, Broadway in Norfolk, and Generic Theater call Chrysler Hall home.

Sandler Center for the Performing Arts:

One of the region's most stunning structures and among the nation's most acoustically sound venues.

Scope Arena:

Currently home to the Norfolk Admirals hockey team, the MEAC Basketball Tournament, conventions, concerts, family shows, and more.

Chartway Arena:

On the campus of Old Dominion, this arena is part of a 75-acre development that's also home to restaurants, shopping, offices, research labs and residences.

Virginia Aquarium & Marine Science Center:

Features various sharks, stingrays, sea turtles, jellyfish and octopuses.

Veterans United Home Loans Amphitheater:

Features open-air seating for 20,000.
Lifelong learning
The Virginia Senior Citizens Higher Education Act allows Virginia residents who are 60 and older take courses at public colleges and universities without paying tuition (subject to the admission requirements of each institution). Local public colleges and universities include:
Christopher Newport University

William & Mary

Old Dominion University

Norfolk State University
Museums
Mariners Museum and Park:

From inspiring stories of mariners who risked it all for freedom to true tales of man conquering the wild seas, this museum is also home to the remains of the ironclad USS Monitor from the Civil War.

Virginia War Museum:

This museum features a collection of artifacts, weapons, vehicles, uniforms, and posters that trace the development of the United States military from 1775 to the present.

Chrysler Museum of Art:

Home to 50 galleries with over 30,000 objects, this museum offers an interactive space for families, and an incredible glass studio. Admission is free.

Military Aviation Museum:

 One of the world's largest private collections of World War I and World War II aircraft.

Virginia Museum of Contemporary Art:

Exhibitions feature painting, sculpture, photography, glass, video, and other visual media from local, regional and internationally acclaimed artists.
Great outdoors
The area includes a variety of neighborhood parks, community parks, district parks, state parks and other open spaces with hundreds of miles of walking and bike trails. Some of the region's best parks include:
Newport News Park:

At over 7,500 acres, Newport News Park is one of the largest municipal parks east of the Mississippi River. It offers myriad of activities, including hiking, biking, mountain biking, picnicking, paddle boating, canoeing, archery and freshwater fishing.

Back Bay National Wildlife Refuge:

An 8,000-acre fresh water refuge that borders the Atlantic Ocean.

False Cape State Park:

One of the last remaining undeveloped areas along the Atlantic coast.

First Landing State Park:

Offers many unusual habitats, including bald cypress swamps, lagoons and maritime forest, as well as rare plants and wildlife.

Norfolk Botanical Garden:

175 beautiful acres featuring collections of roses, camellias, and crepe myrtles, as well as a Butterfly House and a 3-acre Children's Garden.

Red Wing Park:

97-acre park known for its beautiful gardens and annual Cherry Blossom Festival.
Affordable and tax-friendly 
According to Kiplinger's Personal Finance, Virginia ranks as a tax-friendly state for retirees.
Residents 65 and older can deduct up to $12,000 per person of retirement income, subject to income-eligibility limits.

The cost of living is comparable to the national average.

Property taxes in Virginia are modest, and sales taxes are low.

There is no estate or inheritance tax.

Social Security benefits aren't taxed by the state.

The National Association of REALTORS

®

reports the median sale price of a home in the Virginia Beach, Norfork, Newport News VA-NC area was $285,000 in the 4th quarter of 2021.
Find Your Home for a Better Retirement Here
To learn more about the benefits of living near one of the best cities to retire, contact The Chesapeake. Our stunning community, thoughtful amenities, helpful services, and ideal location will help you find a lot of answers to your retirement lifestyle questions.