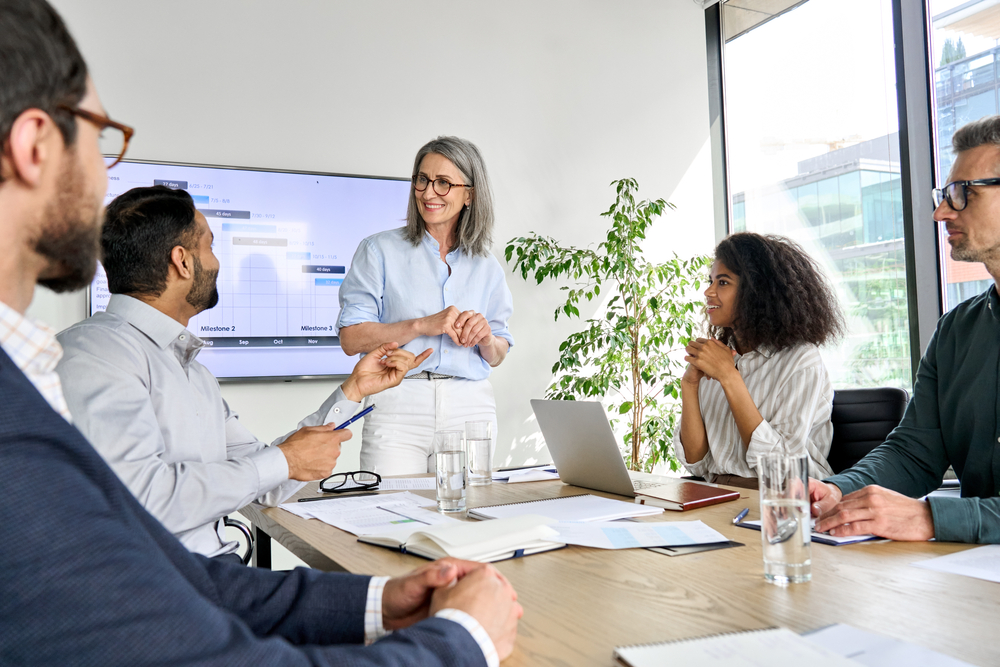 The Perks of Moving into Senior Living Before You Retire
June 2, 2022
You're closing in on retirement age but still happily working. In fact, you might just keep on working. After all, age is just a number. However, living in a home you may have been in for 20+ years and having to take care of multiple rooms and a yard you no longer need is getting old. What can you do? Well, start looking at moving into a senior living community. What? You ask … is that even possible? Yes. It. Is. Just as you don't have to stop working when you reach retirement age, you don't have to be retired to live in a senior living community. Here we'll discuss all the perks that come with senior living.
Enjoying Senior Living Before You Retire
Senior Living Communities are Vibrant Communities
It's true. Gone are the days of "old folks homes." Many senior living communities offer luxurious residences and amenities. Live in a comfortable apartment where the interior and exterior maintenance is all provided.  Spend your spare non-working time golfing, swimming, taking classes, dining out or attending  a social event. If you choose to live at The Chesapeake, you can participate in our Senior Olympics, take a glass-fusing class or attend a TED Talk.
Spend More Time with Your People
In a senior living community, you'll have the chance to socialize and make new and interesting friends. Living at The Chesapeake, you'll meet NASA engineers, professors, retired military officers, business leaders, artists and Newport News Shipyard employees.
Spend Less Time Doing Things You Don't Enjoy
Unless you take a woodshop or gardening class, you don't have to pick up a hammer or garden tool again. Moving out of your home and into a senior living community means moving away from having to fix things and mow things or hire others to fix and mow for you.
Bring Your Pet Along
Some people think you can't have pets in a senior living community. That's not true – almost all communities welcome pets. We sure do! At The Chesapeake, we sure do.
Have More Fun
Even if you're still working, spend your spare time the way you want to spend your spare time without a list of "to-do's".
Travel More
Since you won't have the responsibility of caring for a home anymore, you can spend that time and money traveling if that appeals to you.. Added bonus: Lock and leave your new place worry-free.
Live in Our Community Before You Retire
If you're considering a senior living community before you retire and you're already in or want to live in Newport News, Virginia, we'd love to visit with you to show you around or answer any questions you have. To find out about life at The Chesapeake and why you may not want to wait to live here, schedule a tour of our beautiful community.