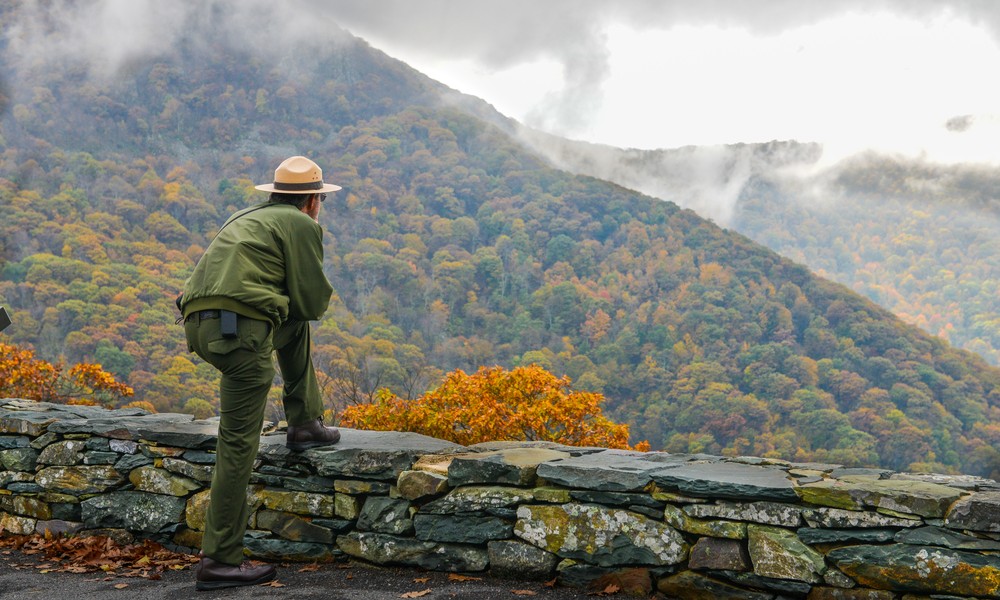 Use the Senior Pass to Visit These Local National Parks for Free with Friends and Family
September 1, 2022
The National Parks Senior Pass provides free admittance to more than 2,000 national parks and comes with several perks like discounts on camping fees and guided tours. Virginia is home to several national parks that showcase this state's gorgeous natural landscapes and storied history.
So if you're ready for an adventure, pack your bags and join us as we take you through a tour of the 10 best national parks in Virginia.
1) Appomattox Court House National Historical Park
Witness the location where the Army of Northern Virginia surrendered and ended the Civil War. See living historians portray famous Virginians during 1865 or check for relatives on the Appomattox Parole List, which were parole passes issued to Civil War soldiers for safe passage home.
2) Chincoteague National Wildlife Refuge
This national park is located on Assateague Island and home to the famously adorable (and mysterious) Chincoteague ponies. It's also a birdwatcher's paradise, which makes this one of the best parks for family trips in Virginia. Your grandkids will delight in seeing wild ponies, and you can carve out a little extra time for yourself as you look for birds like the American Oystercatcher.
3) Great Falls National Park
Use your National Parks Senior Pass to see nature in action at Great Falls Park: three overlooks with breathtaking views of rushing white waters and powerful waterfalls. All three overlooks are within a 10-minute walk from the Visitor Center, and two overlooks are wheelchair- and stroller-accessible.
4) George Washington & Jefferson National Forest
These two beautiful forests are found in Virginia, West Virginia and Kentucky. Among its 17 designated Wilderness Areas is Lake Moomaw, which features a swimming beach, multiple campgrounds, scenic trails and fishing piers. Brown and rainbow trout are stocked annually, and it's not uncommon to catch a trout that weighs more than 3 pounds.
5) Harpers Ferry National Park 
If you want to take adventure to new heights, use your National Parks Senior Pass to climb the cliffs at Harpers Ferry National Park. Currently, all rock-climbing activities on the Virgina side of the park are closed. Just head a few miles to the portion of the park in Maryland, and you'll find some of the best climbing areas on the East Coast.
6) Historic Jamestowne National Park
Trace the steps of Captain John Smith and Pocahontas when you step back into history at Historic Jamestowne. From observing archaeology digs to walking tours, there's never a dull moment at this national park. Don't forget to visit the Glasshouse, which features a historical account of glass blowing in America.
7) Overmountain Victory National Historic Trail
Stretching nearly 330 miles through Virginia, Tennessee, North Carolina and South Carolina, Overmountain Victory National Historic Trail follows the route forged by patriot militia during the Revolutionary War. Celebrate this path to independence by visiting the Cowpens National Battlefield or attending special events like musket firing demonstrations and historical performances.
8) Prince William Forest Park
Looking for a kid-friendly national park in Virginia? Explore Prince William Forest and help your grandkids become Junior Rangers or take a hike on one of the several kid-friendly trails. The Piedmont Forest Trail is a short loop trail made with recycled tires and featuring  multiple footbridges. It's suitable for strollers and includes a playground.
9) Shenandoah National Park
With more than 200,000 acres of protected lands that include bursting waterfalls, stunning vistas, fields of wildflowers and plenty of wildlife, Shenandoah National Park is one of the most popular getaway destinations in Virginia. It's also the perfect place to take your pup, because all but 20 of the 500 miles of hiking trails are dog-friendly.
10) Wolf Trap National Park for the Performing Arts
Wolf Trap National Park presents performances like musicals, dance, opera and jazz. It's also the only national park dedicated to presenting the performing arts. Though it won't cover the cost of concert tickets, you can use your National Parks Senior Pass to roam the 117-acre park and enjoy the several buildings maintained by the National Park Service.
Where Can I Get My National Parks Senior Pass?
You can purchase your National Parks Senior Pass online or from a participating federal recreation site. Applicants must show proof of age and residency, and provide a credit card to buy your pass. Once your Senior Pass application has been processed, it will be shipped to your residence.
Spread Your Wings and Find Adventure at The Chesapeake
Whether you decide to spend your day exploring the wilds of Virgina or playing a few rounds on the putting green at our senior living community in Newport News, you'll find incredible ways to enjoy retirement when you live at The Chesapeake. To schedule a tour or ask questions about our community, contact our retirement counselors online, and we'll reach out to you shortly!