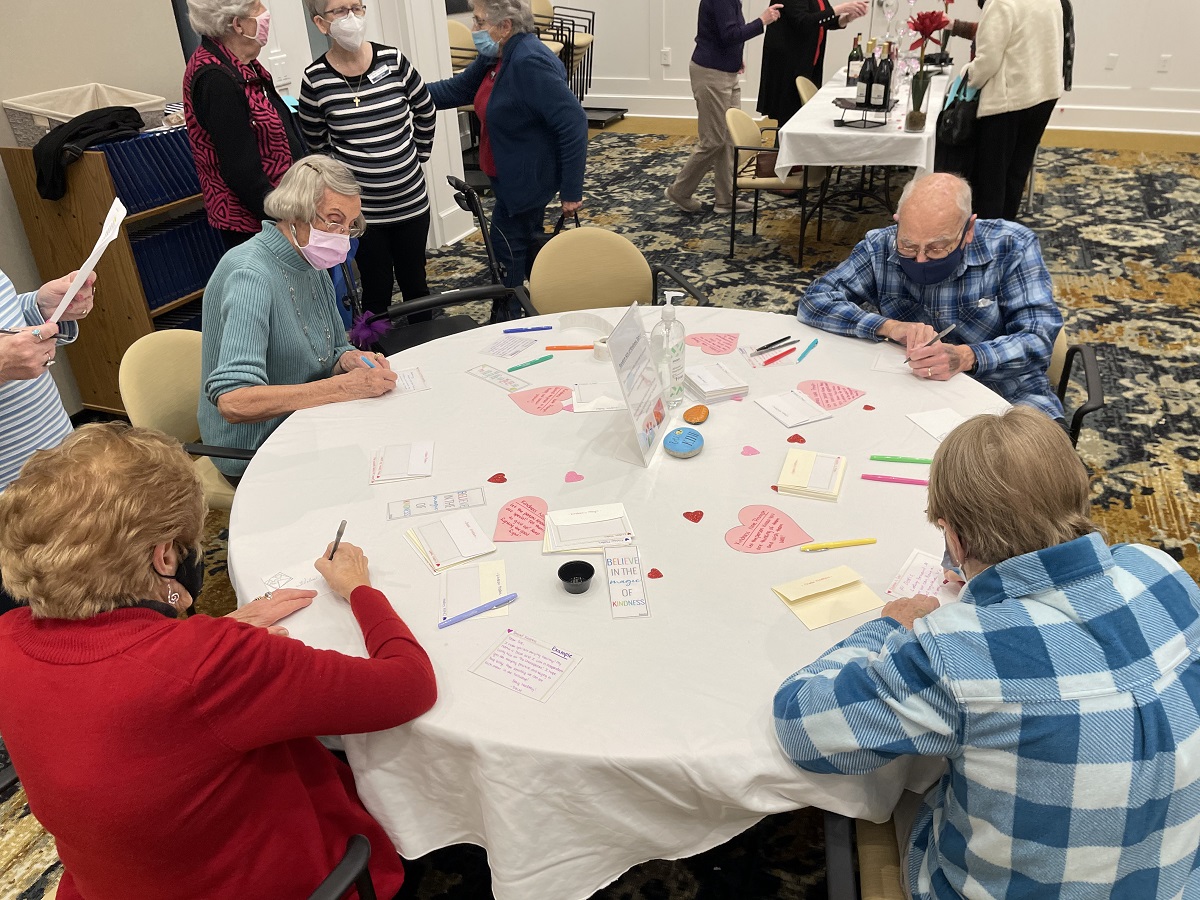 The Chesapeake Hosts Health Fair for Residents
February 22, 2021
On Friday, February 19, The Chesapeake senior assisted living hosted the Be Well: Heart Health Fair for the residents. Organizers said the event was a huge success and attendees had lots of fun.
Various departments within The Chesapeake retirement community manned tables to discuss aspects of heart health. The community's dietician, Selena Elkins presented about practicing a heart-healthy diet while members of the culinary services team crafted a healthy snack for residents to sample: sweet potato carrot oat muffins. Wellness Director Candace Montgomery has a table all about fitness and cardio exercises.
Chaplain Uwe Scharf discussed the importance of spiritual heart health and a separate table was available. A separate location, dubbed the Random Acts of Kindness table, was offered for residents to write kind notes to those in the licensed areas. Residents really got into this activity, and many received a card if not multiple.
Massage therapy and yoga Instructor Rose Winter offered free hand massages and talked about the benefits of massage with attendees while the wellness center offered free blood pressure screenings. The Chesapeake's Wine Club also hosted a free red wine sampling and presented heart-healthy facts regarding red wine.